With a mission to protect and beautify the world, PPG is continually developing smarter solutions that keep us at the forefront of product compliance, sustainability and innovation.
This commitment is reflected in the development of advanced coatings that are specifically formulated with lower volatile organic compounds (VOCs) content than their solvent-borne counterparts1.
"Waterborne coatings are an innovative solution to limit our industry's impact on the environment and build a more sustainable future," said Madison Sloan, PPG's global strategic account manager.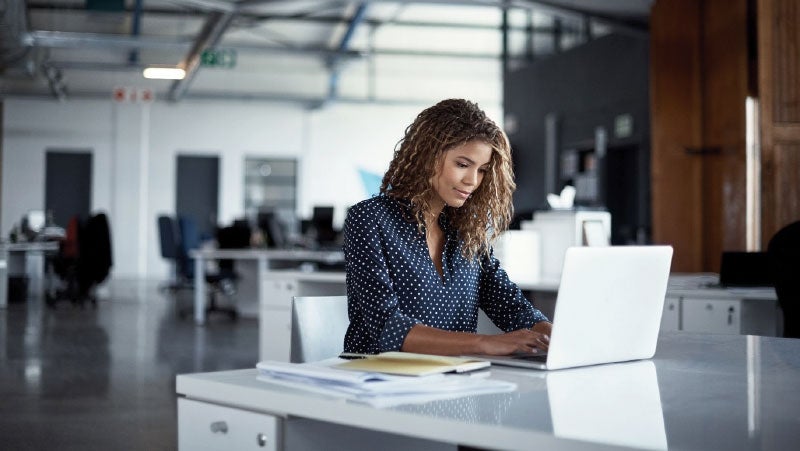 Waterborne Versus Solvent-borne
The difference between waterborne coatings and traditional solvent-borne coatings is based on the liquefying agent used in the formulation. In waterborne solutions, water is the carrier for the resin instead of a chemical-based solvent. This distinction makes waterborne coatings safer and more environmentally sound because fewer VOCs are emitted than with their solvent-borne counterparts.
Benefits of Waterborne Coatings
Lower VOC emissions are a key benefit to waterborne technologies, an advantage that drives many companies to switch to these solutions.
Typically, solvent-borne coatings have VOC levels around 700-900g/L; in contrast, PPG waterborne coatings have levels of about 100-300g/L.
"Not only do waterborne coatings generally contain less solvent than their solvent-borne counterparts, but the equipment used for application can be cleaned with water," Madison continued. Other benefits include:
The use of water instead of solvent means lower toxicity and flammability, creating healthier and safer workplaces
Less coating is required to cover the same surface area as a solvent-borne coating, resulting in cost savings
Increased performance with better adhesion to different substrates, flexibility and robustness
Reduced costs for customers in regions that have tighter environmental regulations due to reduced waste-removal processes
Where Can Waterborne Coatings Be Used?
PPG has a vast and growing portfolio of waterborne coatings that meet environmental regulations across the globe and are designed for a wide-range of surfaces, products and industries, including:
Depending on customer requirements, PPG waterborne coatings can be applied using a variety of methods including spray, roller, brush, dip and electrocoat.
The Latest in PPG's Waterborne Technologies
The technical team from PPG's electronic materials group recently created PPG AQUACRON™ Stain Resistant Clear Coat, an exceptional protective coating for display screens that combines stain resistance with anti-fingerprint properties.
The development of Aquacron illustrates PPG's commitment to expanding its line of breakthrough waterborne innovations.
"Particularly in electronic materials, coatings need to protect the coated part from environmental and user stress, but at the same time maintain a user-friendly touch and feel.
Since working from home more, I appreciate the functional coatings that protect my electronic devices more than ever," Madison shared.
By combining durable protection with user comfort, PPG's waterborne coatings continue to meet the demands of the consumer electronics market around the world.
Find out more about Aquacron Stain Resistant Clear Coat >
To learn more about waterborne coatings or what coating is best for your product, get in touch.
1 Normal solvent-borne coatings have 700-900g/L, while our waterborne coatings are 100-300g/L.